General Sherman's brothers played an all important role during the Civil War and benefited by keeping the political power, All In The Family. William T. Sherman's father died when he was a young boy and he was raised by a politically prominent neighbor, attorney Thomas Ewing in Lancaster, Ohio. Sherman's foster brothers included Thomas Junior, Hugh Boyle and Charles Ewing and he would eventually marry his foster-sister, Ellen. Conspicuous in the politics of the time were blood brothers, Charles Taylor, John and Hoyt Sherman. All six of these brother's and the foster father, Thomas Ewing, assured William T. Sherman political and financial leverage in the civil turmoil to come.

Thomas Ewing Senior, a powerful Ohio politician, served as a United States Senator, Secretary of the Treasury and was the first Secretary of the Interior. Ewing cut a wide swath in Federal Government affairs and was instrumental in Sherman's appointment to the United States Military Academy and mentored the young cadet in social and political protocols.
Hugh Boyle Ewing, attended the United States Military Academy, but did not graduate,

failing an engineering exam. Hugh studied the law, practiced in St Louis and moved with his brother Thomas Junior and W.T. Sherman to Leavenworth, Kansas, opening a successful law office and land speculation firm. In April of 1861, Ewing was appointed by the Governor of Ohio, a Colonel of Volunteers and served under General's Rosecrans and McClellan. W.T. Sherman suffered a mental infirmity in late 1861 and the press spread rumors that he had gone insane. Hugh and his little sister, Sherman's wife, Ellen, canvassed Washington, dispelling the poisonous press reports, petitioned President Lincoln personally, explaining that the charges of mental incompetence was the dark deed of Adjutant General Lorenzo Thomas. The Ewing power prevailed, Lincoln hailed Sherman, returned him to command and banished Thomas to a recruiting post in the Trans-Mississippi. Hugh Ewing saw action at South Mountain, Antietam, Vicksburg and Chattanooga. Promoted to Brigadier General he was posted at Louisville, Kentucky in command of the occupation forces. In 1865, Ewing was transferred to North Carolina, when Lee surrendered.

Thomas Ewing Junior, graduated law school in 1855 and moved with his brother Hugh and W.T. Sherman, to Leavenworth, Kansas, developing a successful law practice. Thomas invested in land and railroads, a moderate on slave issues and lobbied for Kansas statehood as a free state. Ewing who had become the state's first Chief Justice, resigned his judgeship in 1862, raised a Kansas regiment that fought valiantly at several engagements, especially Prairie Grove. He was promoted to Brigadier General in 1863 and given command of the District of the Border. Ewing was responsible for issuing Order No. 11, which in essence dictated that all residents, with southern sympathies, of four border counties of Missouri, evacuate immediately or they would be removed by Union troops. This order was a direct result of Quantrill's murderous raid on Lawrence, Kansas. In 1864, General Thomas Ewing's forces held Confederate General Sterling Price's invasion of Missouri at Pilot Knob, fighting a holding and diversionary battle, in order that his 800 troopers could escape to Rolla, Missouri and St Louis could be reinforced. He submitted his resignation to President Lincoln in February of 1865 and returned to civilian life.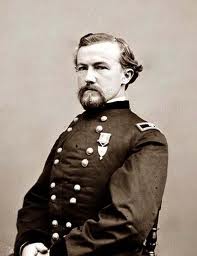 Charles Ewing studied the law and opened a successful practice in St Louis. In 1861, as a Captain, serving with Sherman, he was promoted to adjutant general. At Vicksburg he was wounded placing his battalion's flag on the enemy parapet. Charles was present at Missionary Ridge, The March to the Sea, The Carolina Campaign and he was eventually promoted to Brigadier General of Volunteers in 1865. After the Civil War, Ewing resigned his commission and opened a successful law firm in Washington D.C.
Charles Taylor Sherman was the eldest child in the family,

studied law and was admitted to the bar in 1833. Sherman opened a prominent law office in Mansfield, Ohio and invested heavily in railroads and real estate. President Lincoln appointed Sherman the military commandant of military facilities at Mansfield and later as commissioner of war claims in St Louis. He also served as a government director of the Union Pacific Railroad. President Andrew Johnson appointed Charles Sherman, Judge of the United States District Court for the Northern District of Ohio, in 1866.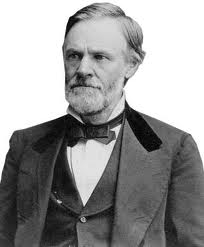 John Sherman, studied the law and began practice in 1844. John became obsessed with politics and after moving to Cleveland, was elected to the U.S. House of Representatives. Sherman next was elected U.S. Senator from Ohio and would eventually serve as Secretary of the Treasury and Secretary of State. During the Civil War, Senator Sherman counseled his brother, the General, on political and military rumor, innuendo and protocol. W.T. Sherman valued his brother's advice and it held him in good stead and out of military turmoil for the remainder of his career.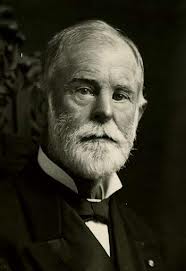 Hoyt Sherman, was schooled in the law and admitted to the bar in 1849. Hoyt speculated successfully in real estate and started the investment banking firm of Hoyt Sherman and Company. President Lincoln appointed Sherman paymaster of the Union Army, with the rank of Major and he held that position for 3 years. He resigned to become one of the founders of the Equitable Life Insurance Company of Iowa and remained in the position of general manager into retirement.
General William Tecumseh Sherman's brothers were a stellar group and a man like Sherman knew, that in order to stay out of political and military hot water, one needed to keep it All In The Family.
Bummer