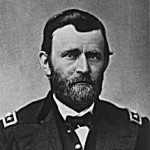 Grant and Sherman met in Cincinnati to plan the strategy to end the war. Sherman was Grant's closest Army friend and they had supported each other in personal as well as battle crisis for several years. Lincoln was promoting Grant to Lt. General, only one of three men to ever hold that rank in United States history and commander of all Union ground forces. Both Grant and Sherman had impressed the President with their aggressive and tenacious leadership abilities. In addition, they provided Lincoln with much-needed victories in support of his war effort.
Grant was in Nashville, in March of 1864, with Sherman when he learned of the promotion. He requested that Sherman travel with him to Cincinnati, Ohio in order to discuss a reorganization of the Army and campaign strategy.
Both men had become heroes in the North and their every move was shadowed by reporters. Few, if any, military secrets or movements could be kept out of the press, North or South. Especially a meeting between two of the North's most celebrated military leaders. Hence, they booked parlor "A" at the Burnet House after their train arrived in Cincinnati. It would be a short conference, less than 24 hours, after which Grant would travel to Washington, to meet Lincoln and formally accept his promotion.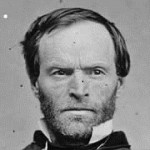 Grant spread out his war maps and he and Sherman intensely studied the existing Union deployment, their commanding officers, their strengths and weaknesses. The two generals also noted the Confederate dispositions and discussed the prowess of the opposing leaders.
The battle plan decided upon was simple, but decisive. Sherman would command the Western theater, destroy all rebel resources, pursue and annihilate General Joseph Johnston's army of the Tennessee and basically cut the confederacy in half. Grant would personally handle the rebellion in the Eastern theater, attacking, holding and bludgeoning Robert E. Lee's Army of Northern Virginia into submission.
Grant returned to Washington immediately after the strategy conference and reported to Lincoln. Grant did not share the details of his meeting with Sherman and the President didn't ask. President Lincoln trusted, his General in Command.
Bummer