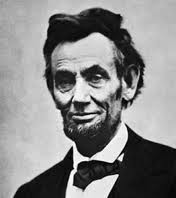 President Abraham Lincoln was known for his compassion and the case of the pending execution of a Maine Patriot was a perfect example. Lincoln's daily duties were more than any regular man could handle. The President was inundated with office seekers, media, friends giving advise, a bloody rebellion, attacks from the congress, cabinet and public, the list could be continued ad infinitum. Among these chores, Lincoln needed to review the lists of military executions that were scheduled, in order to approve or commute the sentences.
One of Lincoln's aides related the story of a young Maine Patriot, who enlisted soon after the first call for volunteers. His unit marched south the first night and the youthful trooper drew guard duty. After the second full day trek, he replaced an ill comrade and pulled another nights duty. The young soldier did his best to keep his eyes open, but drifted off and was discovered asleep on guard assignment, in a dangerous, rebel infested, location. He was court martialed and sentenced to be shot.
The volunteer, a Maine Patriot,  was confined to his tent, while awaiting execution. He reminisced about home, his family and especially his mother, hoping that his current circumstance would not bring embarrassment to his relatives and community. It was hard for him to fathom, with all his patriotic zeal and enthusiasm, how he could end up charged with dereliction of duty and facing a firing squad.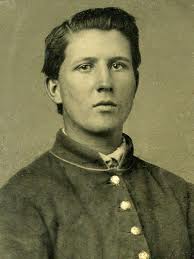 After several days of confinement, his tent flapped was peeled open and there stood President Abraham Lincoln. The young Maine Patriot recognized him immediately and was so dumbfounded that he couldn't speak. Lincoln's calm demeanor relaxed the youth and the President asked him questions about his home, farm, family, friends, school, church and spent a great deal of time inquiring about his mother. The Maine Patriot, pulled a picture from his breast pocket and shared it solemnly with Lincoln. The President told the trooper how important a mother's love could be and expressed his own distress at his mother's passing. Lincoln never mentioned the impending execution and continued to express his desire, that the young trooper should never cause his mother any sorrow or grief.
The Maine Patriot, gathered himself up and asked President Lincoln if he could arrange that his firing squad not be assigned from his own unit, explaining it would be too hard on his comrades. Lincoln asked the soldier to stand up and looked him squarely in the face and stated that he would not be shot tomorrow, that he would be sent back to his home troops. In addition, the President added, that he had come all the way here from Washington and his time was very valuable and he wondered how the Maine Patriot was going to pay his bill.
The trooper stated that he had pay coming, he probably could borrow on the farm and his comrades might take up a collection in order to pay the debt. He assured the President that the fee would eventually be paid, if he lived. Lincoln touched the youth gently on the shoulder and quietly stated that there was no one capable of repaying the debt except the Maine Patriot himself. If he would do his duty, as a soldier of the Union Army, the debt would be paid in full.
From that day forward, the Maine Patriot never forgot the debt he owed to President Lincoln, the man who had saved him from execution. He was a fearless warrior and hero to his unit. In a not too distant battle, as he led a charge, the young Patriot from Maine was mortally wounded and with his dying breath stated,
Tell mother, I love her and let President Lincoln know, that I paid my debt, in full.
Bummer