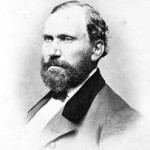 Lincoln employed a spy that never slept, Allan Pinkerton. This detective recruited a core-group of men and women that maintained a deep cover during the rebellion and provided valuable intelligence to Lincoln, specific Generals and political leaders.
The President had garnered many enemies, both in and out of the Union sphere and needed inside information, regarding his foes, in order to react to schemes detrimental to the government. Lincoln wanted Pinkerton to spear-head this clandestine effort.
Allan Pinkerton was born in Glasgow, Scotland on August 25, 1819. A cooper by trade, he immigrated to the United States in 1842, by way of Dundee, Illinois and eventually settled in Chicago. His barrel business was very successful and his reputation was beyond refute. Pinkerton was acknowledged as a man of his word and trustworthy beyond a shadow of a doubt. He was also a staunch abolitionist and his home was a safe house on the Underground Railroad. Allan Pinkerton had previously established renown as a sleuth in Dundee, foiling a counterfeit ring, he possessed an innate talent of deduction, patience and tenacity.
Pinkerton recognized that Chicago's rapid growth had created a haven for criminals of all pursuits, even walking the streets in broad daylight could result in a life threatening event. He decided to join the ranks of twelve police officers in Chicago and put his detective talents to work. In short order his no-nonsense, no bribery ethic created an opportunity to expand his crime suppression avocation.
With his growing family, Allan Pinkerton needed income that exceeded what a Chicago Police Detective received. He determined to open a private investigation firm. First Pinkerton interviewed several prospective clients that he had successfully helped as a detective.
Many of  these potential clients were the numerous railroads that crisscrossed Chicago. One of the railroads was the Rock Island and Illinois Central, whose president was George B. McClellan and the attorney for the concern was Abraham Lincoln.
After securing several prosperous clients, Allan Pinkerton resigned from the City of Chicago and opened his agency in 1850, naming it Pinkerton's National Detective Agency. Based on his solid reputation, Pinkerton swore in his advertising to;
accept no bribes;
never compromise with criminals;
partner with local law enforcement agencies, when necessary;
refuse divorce cases or cases that initiated scandals of clients;
turn down reward money (his agents were paid well);
never raise fees without the client's pre-knowledge;
apprise clients on an ongoing basis.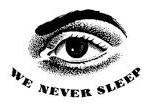 In addition Pinkerton designed a logo featuring an eye, wide open, with the caption, We Never Sleep.
The Pinkerton Detectives specialized in railroad and express robberies and embezzlement. Using techniques of shadowing, disguise and surveillance the agency solved many crimes and solidified the reputation of Pinkerton and his detectives.
Allan Pinkerton insisted that his detectives have no form of vices, including no drinking, smoking, card playing, low dives or slang. He personally interviewed potential sleuths and determined that two of his most successful employees were Timothy Webster and Kate Warne. Both of these detectives would become Pinkerton's most stealthy undercover operatives in the Civil War.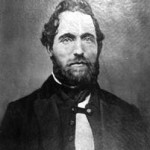 Timothy Webster was tall, self-assured, aggressive, loyal and possessed intelligence, guts and skill. Webster would go to any length to accomplish a mission and return with information that no one else could have obtained. He became a key informant during the impending civil conflict.
Kate Warne, a young widow, with dark hair and a slight frame, convinced Pinkerton to hire her as an undercover detective in 1856. She had no experience in the field, but possessed a talent of ingratiating herself, surreptitiously into a suspects trust. She was also, a master of disguise and photos of the era may depict Kate Warne as a young Union cavalry trooper. Warne's successful career convinced Pinkerton to hire other women agents and to promote Kate to Supervisor of Women Detectives.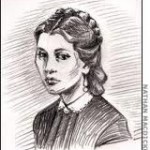 Pinkerton and Warne often posed as husband and wife in order to gain entrée with criminal and confidence scheme perpetrators. The team concept was beneficial to Pinkerton and led to solving numerous baffling crimes.
In 1861, the president of the Philadelphia, Wilmington and Baltimore Railroad hired Pinkerton and his minions to protect his line from robbers. What they discovered was a plot to assassinate the newly elected President. Lincoln, on his inauguration journey to Washington, was accompanied by Allan Pinkerton and Ward Hill Lamon, Lincoln's friend and personal body-guard. President Lincoln's itinerary was changed, so that he passed through Baltimore at night, whether President Lincoln donned a disguise or not, as some relate, no attempt was made on Lincoln's life.
After Lincoln took office, he asked Pinkerton to form a Secret Service to root out the numerous southern spies in the Capitol, however Lincoln's cabinet had other candidates for the position and postponed Pinkerton's appointment. While Allan Pinkerton was waiting, General McClellan drafted his services and enlisted Pinkerton and several of his detectives to serve his command and infiltrate the southern sympathizers in and around Washington. Pinkerton's team included Timothy Webster and Kate Warne.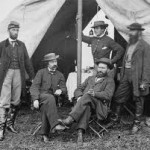 The teams focus was to utilize assumed names, disguise and false southern sympathies to coerce vital military and clandestine motives from Confederate loyalists operating within the Union lines. In addition, the Pinkerton Detectives were to gather intelligence in the southern states of Tennessee, Georgia and Mississippi. Allan Pinkerton assumed the name, Major E.J. Allen, and assumed a role on McClellan's staff.
Kate Warne assumed the ruse of a Southern Belle, displaced by the war, using her wiles, pleasing appearance and natural charm to beguile information from Confederate spies and sympathizers. Kate may have also posed as a young union soldier on occasion.
Timothy Webster played out his covert role in Baltimore, gathering information on clandestine Confederate espionage and spy rings in a city that was rife with anti-union sentiment. He had gained so much trust that he traveled to Richmond to verify intelligence and was introduced to Secretary of War, Judah P. Benjamin, who offered him a job as an informer. While in the Confederate Capitol, the U.S. War Department gave an early release to Confederate spy, Rose O'Neal Greenhow, who immediately recognized Webster and turned him and his three associates in to the officials in Richmond. Despite protests from the U.S. Secretary of War, Timothy Webster and his team were hung as spies.
About this time President Lincoln sacked George McClellan and the cabinet demanded that Pinkerton be removed. His clandestine war service had become less than productive. He left Washington in 1862 and his agency spent the last years of the conflict investigating war profiteers.
Allan Pinkerton's greatest regret was that he was not in charge of President Abraham Lincoln's security on April 14, 1865.
Bummer